College is expensive, but the cost of NOT going to college is even more expensive. Check out this list of the 9 most affordable colleges to find the best ROI.
There is no doubt about it, college is expensive. And it gets more expensive every year.
At the same time, the cost of not going to college is getting more expensive. According to the Pew Research Center, college graduates earn about $17,500 more annually compared to adults who did not graduate from college.
For a young person who is planning to attend college, it's essential for them to make sure their education is worth it. To make sure earning a degree pays off, it's vital to consider how to get the best ROI. In other words, you'll need to compare the cost of a degree versus an estimate of the income you'll later make.
To help you, we've put together a list of the 9 most affordable colleges in terms of ROI, making it easier to narrow down which affordable college is the best fit.
United States Merchant Marine Academy
If you get into the United States Merchant Marine Academy (USMMA) and are willing to serve 5 years in the military, it is well worth the time and money. In fact, any military service academy is a great choice.
Students at the United States Merchant Marine Academy attend a rigorous academic program, but school is affordable because taxpayer dollars pay for it. Here's a little bit more about USMMA:
In comparison to other Federal service academies, USMMA requires more credit hours for a baccalaureate degree.
Even though the coursework may be challenging, many enjoy the Academy's Sea Year program which teaches midshipmen the skills they need to perform well on commercial vessels.
Upon graduation, graduates are obligated to serve their country for five years. They have the most career options more than any other federal academy.
After completing their service, grads are highly sought after by high-paying employers.
Colorado School of Mines
The Colorado School of Mines in Golden, CO offers many engineering and applied science degrees that result in high-paying careers upon completion. It's affordable for many students because it offers many student grants, scholarships, and loans.
However, the school is very selective about admissions. The average student has a 3.8 high school GPA and an ACT score of 31. Learn more about The Colorado School of Mines:
Like we mentioned above, most students don't end up paying full price to attend Colorado School of Mines. Financial aid makes up the difference so that students can afford school.
Students who attend receive institutional aid, which means that fewer students have to take out loans.
According to Mines, 85% of 2015-16 graduates (BS) started working in the industry right away or continued onto graduate school. What's more, they also had an average starting salary of $67,229 (BS).
To view the full cost of attendance at the Colorado School of Mines, visit this page.
Georgia Tech
The Georgia Institute of Technology, also known as Georgia Tech, is one of the leading research universities in the United States. It is also a top-ranked public college, so if you want the experience of a large university, but with the academics of a smaller school, GT is worth consideration
It ranks in the top 10 in the country for best undergraduate computer science programs and engineering.
According to PayScale.com, Tech is ranked #1 for annual in-state return on investment.
It provides education in a variety of fields from engineering and computing to design and liberal arts.
According to Georgia Tech, as of Spring 2018, employers had already offered 66% of undergraduate students a job. Also, the average salary was $70,500 which doesn't even include bonus offers! That's pretty impressive!
Missouri University of Science and Technology
Out of state students can rejoice because The Missouri University of Science and Technology is one of the most affordable schools for students looking to cross state lines. In addition to being affordable, the degrees offered by Missouri S&T are well worth the investment.
Missouri S&T is one of the top engineering schools in the country and has made several lists stating that the university has some of the best ROI degrees in the United States.
You can view a full cost estimate here.
South Dakota School of Mines & Technology
Not only is South Dakota School of Mines & Technology affordable, the cost of living in Rapid City, SD only adds to its value. After completing a bachelor's degree, recent grads who decide to advance their education or start a career make around $61,346 as their starting wage.
SD Mines is a STEM university, and the industry recognizes its students as very talented scientists, engineers, and graduates with excellent work ethics.
They focus their research on advanced energy, materials for extreme environments, manufacturing, and more.
A School of Mines education prepares students for high levels of achievement in engineering, and students can rest easy knowing their education and knowledge won't compromise their financial future
Students benefit from over $16 million in financial aid from multiple funding sources.
New Mexico Institute of Mining and Technology
The New Mexico Institute of Mining and Technology is one of the least expensive schools on our list. Even though it's affordable doesn't mean the degrees aren't valuable.
It's true that other students who graduate from different universities might have a slightly higher-paying job after graduation. However, NMT is a smaller university (which means students get paid more attention in class), with an affordable location to boot.
Virginia Polytechnic Institute and State University (Virginia Tech)
Virginia Polytechnic Institute and State University offer valuable and high-quality education, making it one of the top engineering schools in the United States. The University, also known as Virginia Tech, provides some of the best STEM and business programs.
Virginia Tech is rated as a top military-friendly school.
In June 2017, Virginia Tech's natural resources program ranked No. 1 in the nation for its third consecutive year.
The student body is also known as one of the happiest in the country, but that doesn't mean they're afraid of hard work.
Montana Tech of the University of Montana
Montana Tech is one of the most picturesque small schools on this list. Located in Butte, MT (population just over 33,000), this is the ideal school for someone who wants to be close to nature while receiving a world-class education. It's also encouraging that during the 2016-2017 school year, around 86% of students received some type of aid.
Purdue University
Purdue has a long history of producing successful graduates, including 24 astronauts. US News ranks Purdue as the #1 Biological/Agricultural Engineering schools and they also have some of the top chemistry and pharmaceutical programs.
In closing, it's nice finding a university where the education is affordable, but costs isn't everything. It's value that matters the most.
Students must weigh the cost of their degree with how much their income may be in the future. If tuition costs a lot now, but later you're given the opportunity to work for a high-paying company, paying off student loans shouldn't take long. And when the upside far outweighs the initial cost, the degree is definitely worth it.
A common motto is to "follow your dreams," and you should. However, it's still essential to make wise decisions in regards to which school is best to attend as well as which degree to get. Also, let's not forget how crucial future job opportunities are.
The right university will open up endless possibilities, making the investment worthwhile.
 Author Bio: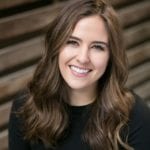 Rachael Miesen has been with Continuum Partners since 2017. Rachael supports the Market Station leasing team and also works as project team support for the development team on the Market Station project in Denver, Westridge project in Midland Texas and Produce, LA in Los Angeles. Rachael previously worked as a project coordinator for a multifamily developer with projects in Denver and Phoenix.